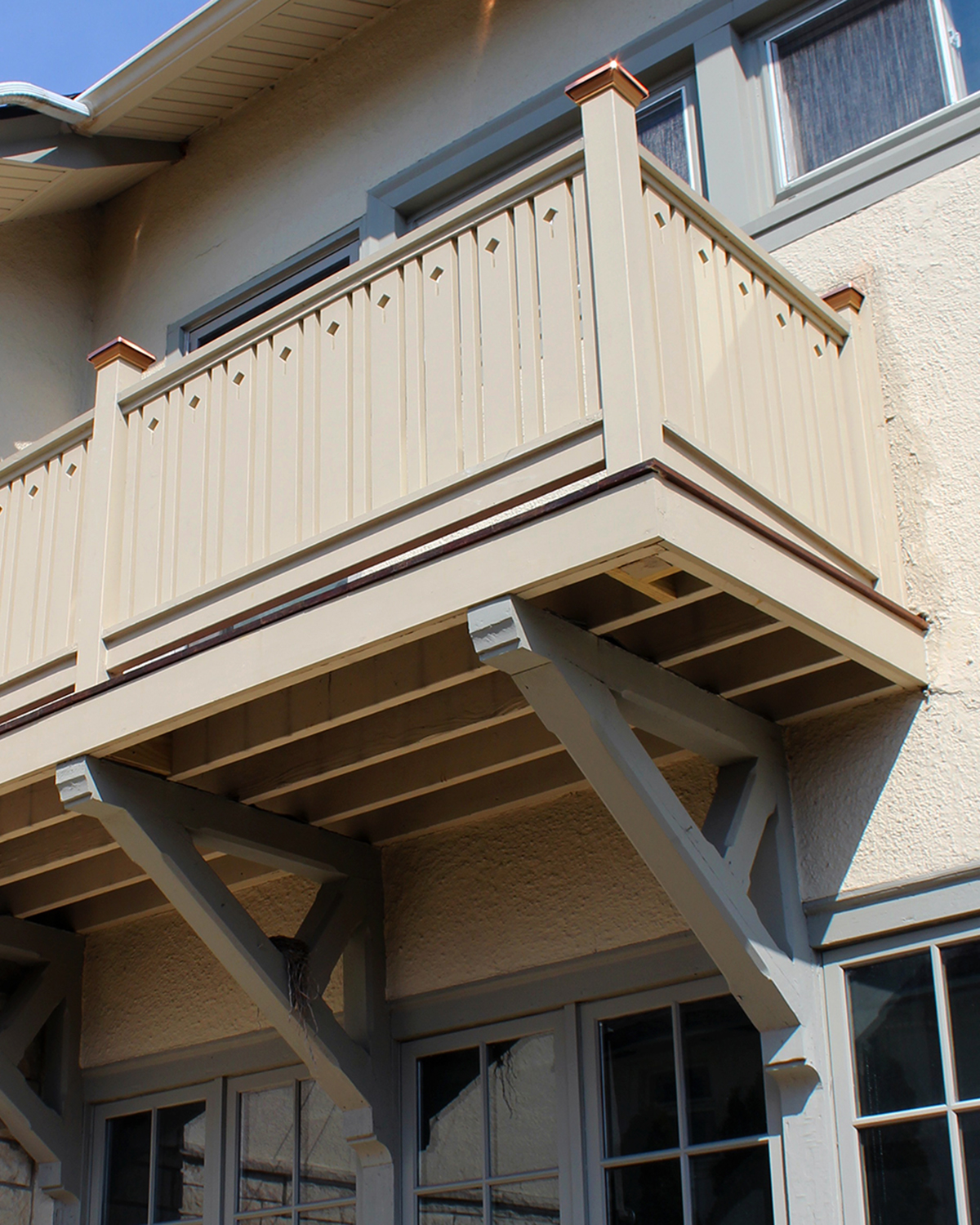 Problem: The railing was falling apart, the flooring was rotted, and the owner wanted a new look.
Solution Provided: To begin, we covered the garden beneath the airing porch. Next, we removed the railing, floor boards, fascia board, trim running along stucco, and the railing attachment "half posts" at the home's wall. Any deteriorating wood we consolidated and repaired using Abatron wood restoration epoxy. The repairs made with epoxy were primed and painted to match after their completion.
After, we installed new 1×6 Ipe decking with all edges eased. The Ipe was pre-oiled prior to installation. Decking was installed to run the width of the porch and to overhang the joist framing slightly. All decking was then face screwed into joists with the holes plugged. Then, a new rail system was built and installed. The newel posts included a decorative copper cap.
Our rails are made especially to assist in water runoff and drainage and with longevity in mind.
Rails are cut from clear cedar or cypress and have a sloped bottom rail, a beveled top rail, and a top and bottom sub rail, with balusters notched to fit over the bottom rail. 
The rail was then fully glued, clamped, and given a hidden-screw back up. It was fully primed and painted with two coats of premium enamel prior to installation.
Installation was performed by fastening to the existing joists and newly added stock in joists for improved connection. Once fully installed, rail was caulked as needed at connection points and paint was touched-up.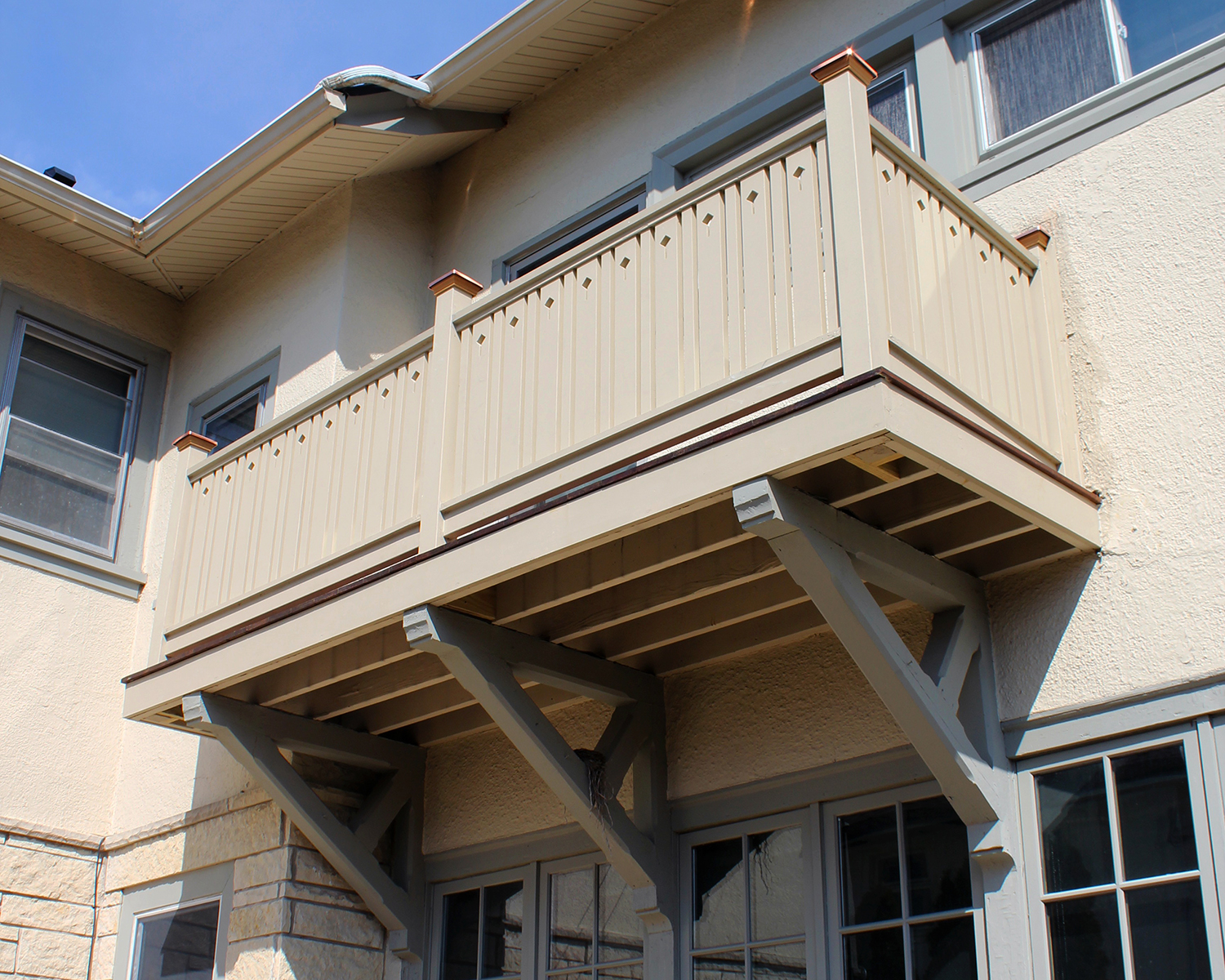 Ready to start your project with Thoughtful Craftsmen?