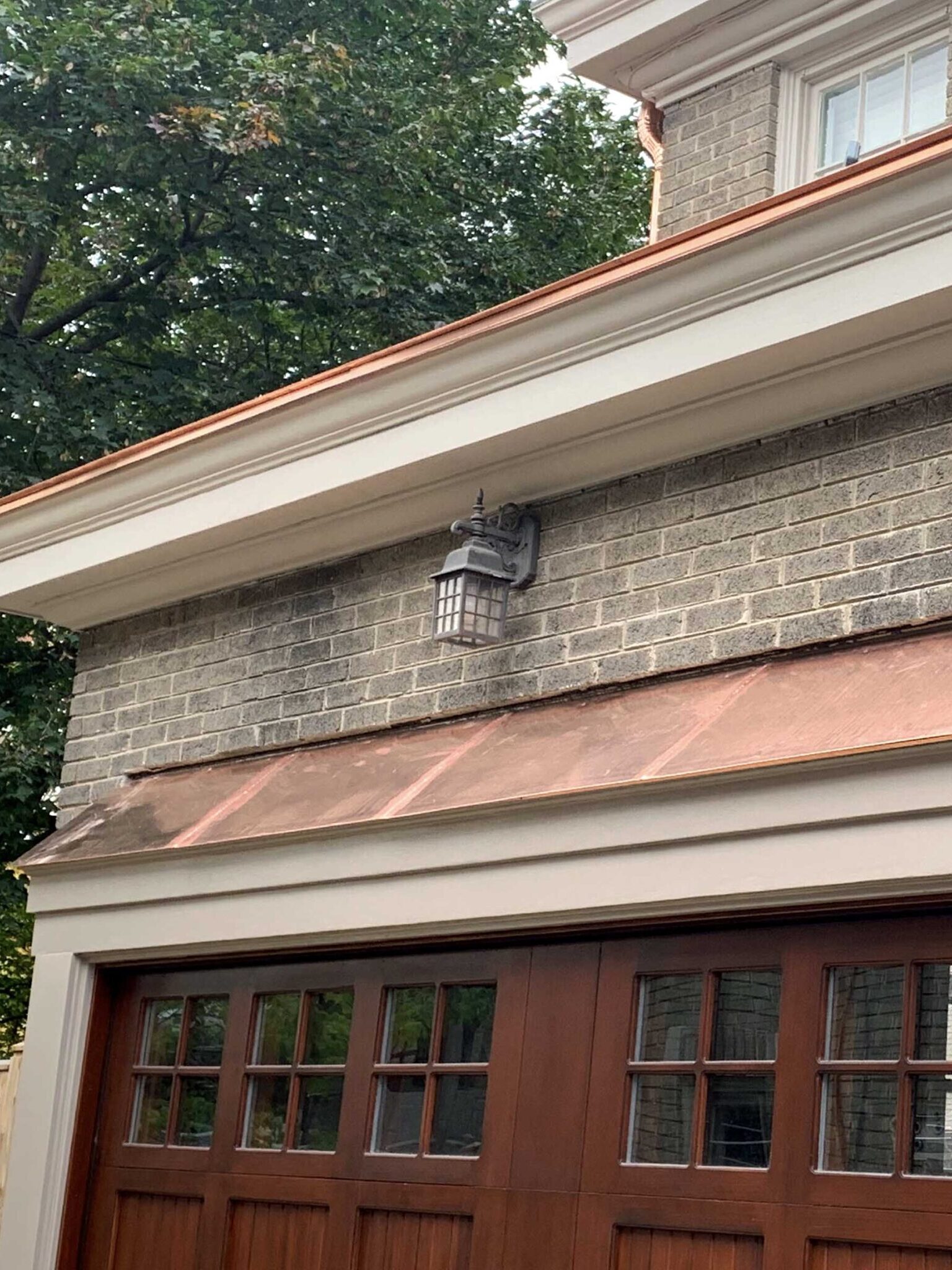 Name: Copper & Rubber Roof
Problem: Rubber roof and canopy overhang on the garage needed to be replaced.
Solution Provided: We started by removing the existing rubber roof membrane and fiberboard underlayment and disposed of the waste. Next, we installed a new high density fiberboard rubber roof underlayment with factory plates and screws. For the gutters, we custom bent new copper liner troughs, installing, riveting, and soldering everything fully. Then we rolled out and fully adhered a rubber membrane over the roof up to the copper gutters. To create a seamless finish between the rubber roof and copper gutters we used EPDM cover tape. Upon completion, we caulked all seams and joints using Vulcam polyurethane that best matched the mortar where the counterflashing was cut into the brick.
Ready to start your project with Thoughtful Craftsmen?