Name:
Front Porch Decking
Problem: Front porch decking needed to be replaced.
Solution Provided: We started out by removing and disposing of the existing porch decking and risers. Next, we made any necessary repairs to the stringers & framing in consultation with owners.
The client opted for Ipe decking and risers. When placing the treads we ran the width of the porch, which eliminated the previous bordered layout and we face screwed with the holes plugged. Ipe was pre-oiled to installation and included replacing the risers. Once everything was installed we cleaned up the remaining space and disposed of all waste.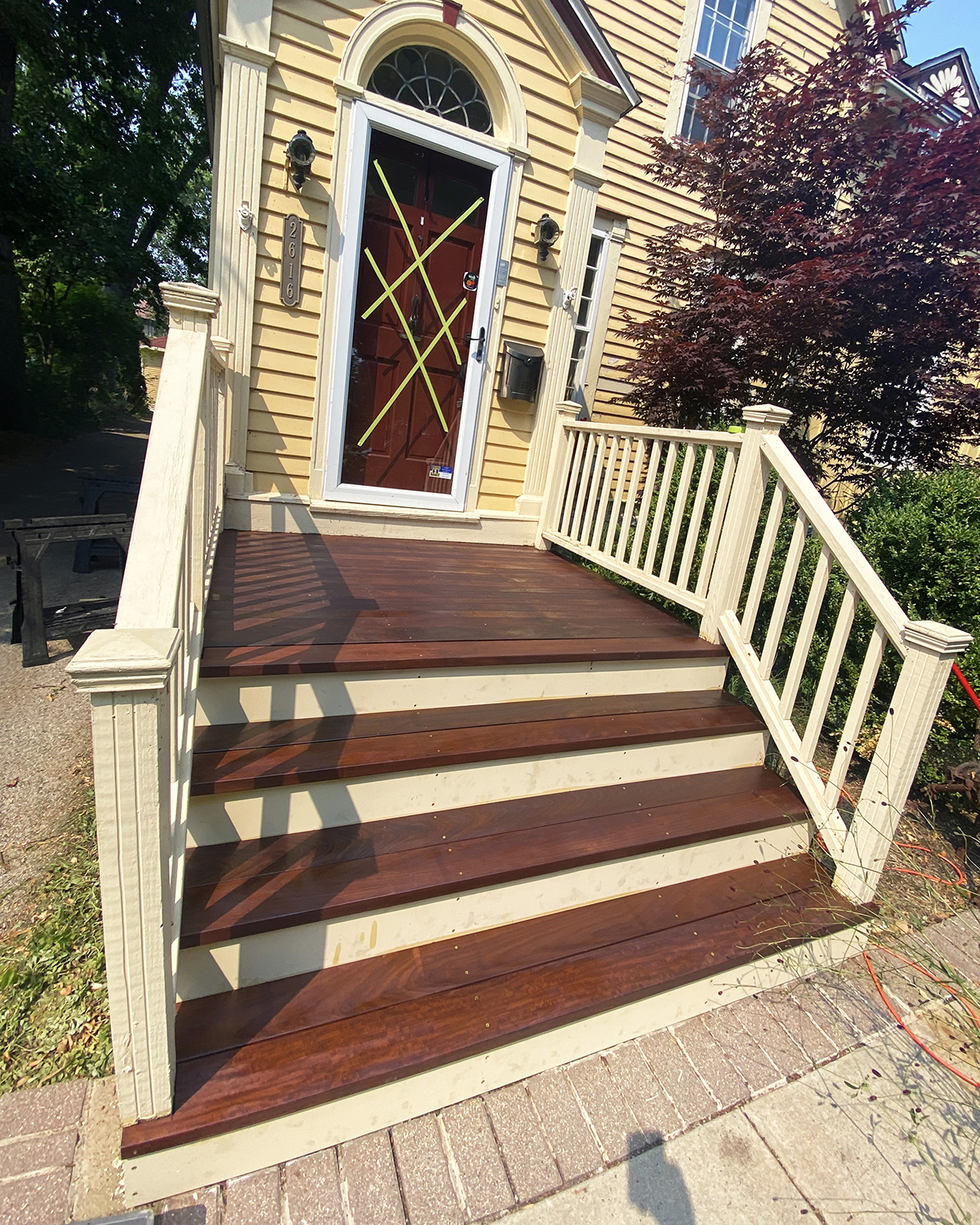 Ready to start your project with Thoughtful Craftsmen?