Name: Window Restoration & Tuning
Location: South Milwaukee
Problem: All of the windows were painted/sealed shut, unable to open. The window sills also had several areas of rot & deterioration.
Solution Provided: The main objective was to ensure the proper functioning of the windows by addressing issues related to their opening and closing. We began the job by renting and utilizing a boom lift to ensure the safe and effective completion of the work. This primarily included breaking paint seals on the exterior side of windows that were painted shut. Once opened, the window jambs were lubricated to enhance their movement. Additionally, safety "stop blocks" were installed across the jambs of the windows to prevent them from opening beyond a certain limit; except for windows meant to house an AC unit.
As part of the window tuning process, an assessment was made of the surrounding window casings and sills. In cases where damaged wood was discovered, two approaches were identified for restoration. Firstly, the wood would be restored using Abatron Wood Restoration Epoxy. Alternatively, if the wood was too deteriorated for economical repair with epoxy, it would be replaced with accoya wood to closely match the existing design. To ensure durability, exterior non-ferrous metal fasteners were used for installing replacement wood. Repairs were carefully sanded and blended into the surrounding areas as required. Seams and connection points were caulked for a seamless finish. Finally, all repairs were finished painted with two coats of premium exterior paint, matched to the existing color scheme, and blended into the surroundings as needed.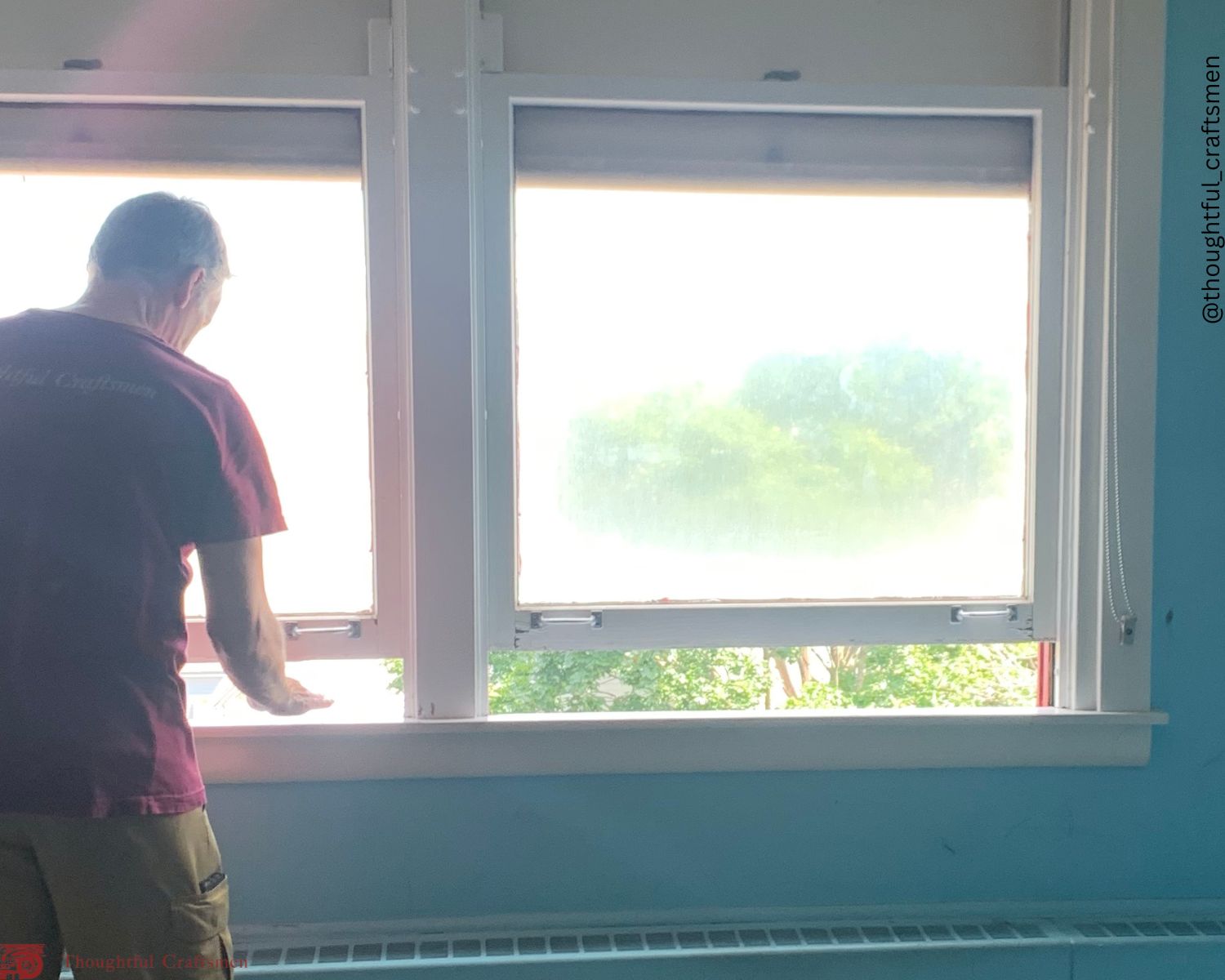 Ready to start your project with Thoughtful Craftsmen?