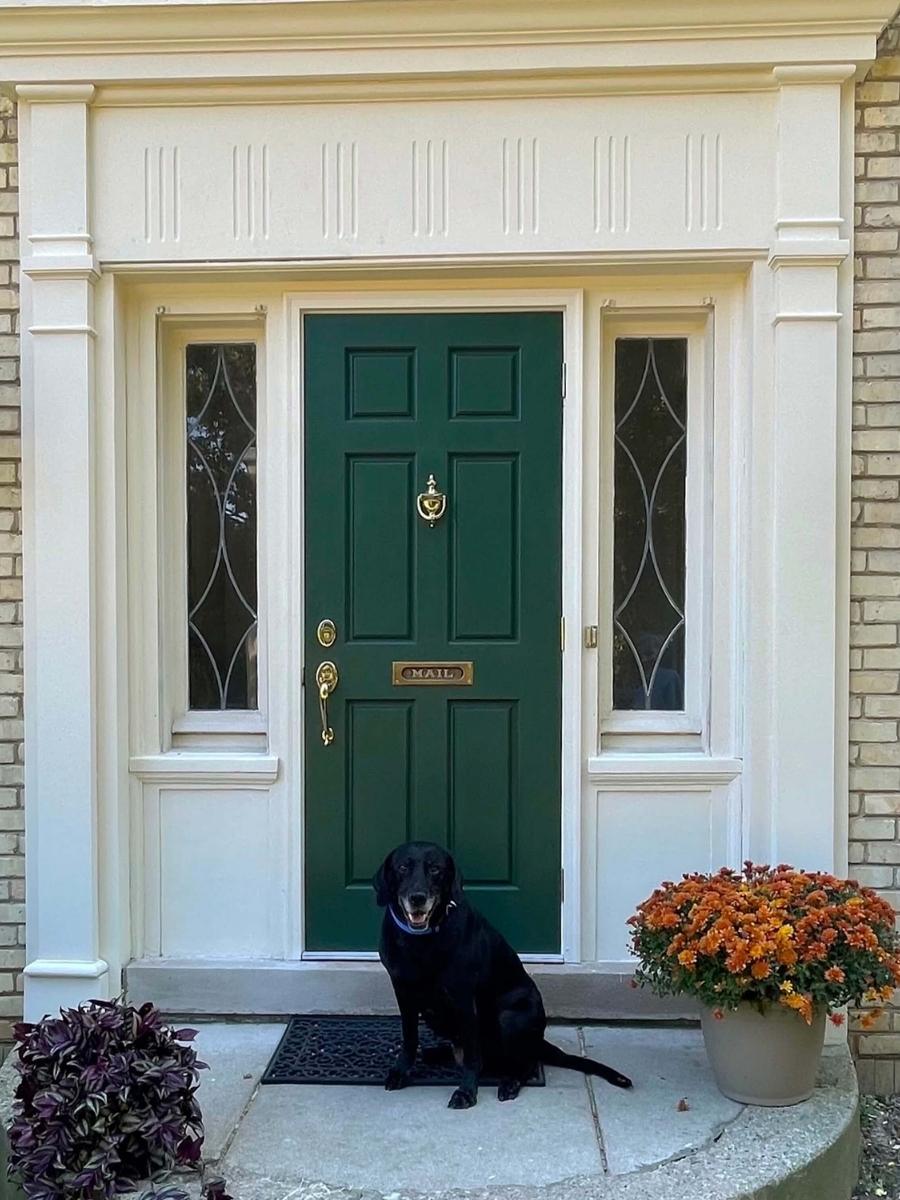 Name: Paint & Restoration, Carpentry
Problem: There are many layers of paint on the entryway's decorative woodwork that have begun to chip and crack. The front door needs to be replaced.
Solution Provided: We start by removing all of the paint on wooden elements of the entryway close to complete bare wood to ensure a long-lasting paint job. Any rotten wood was addressed using Abatron Wood Restoration 2 Part Epoxy repair solution. After the epoxy had set, we sanded and shaped it to match the surrounding structure. Next, the crown molding was re-secured beneath the metal roof and any gaps were filled with epoxy or caulk depending on severity. Any of the
missing molding was replaced to match the existing. We filled any gouges, nail holes, and caulked seams where wood met brick, as well as, reglazed the storm windows. To finish off the entryway we cleaned to remove any dust, dirt or lingering debris, so we were able to prime all
areas and paint with 2 coats of Sherwin Williams Duration.
For the door, we started by procuring a new pre hung out-swinging door that came with compression weather stripping and had stainless steel ball bearing out-swing hinges. We primed and painted the door with 3 coats of high gloss premium exterior paint. Next, we removed the old door and worked on any deteriorating areas of the door opening. We installed the hardware and mail slot from the old door onto the new door and then installed the new door. To finish, we re-installed the interior door casing, caulked and touched up paint as necessary.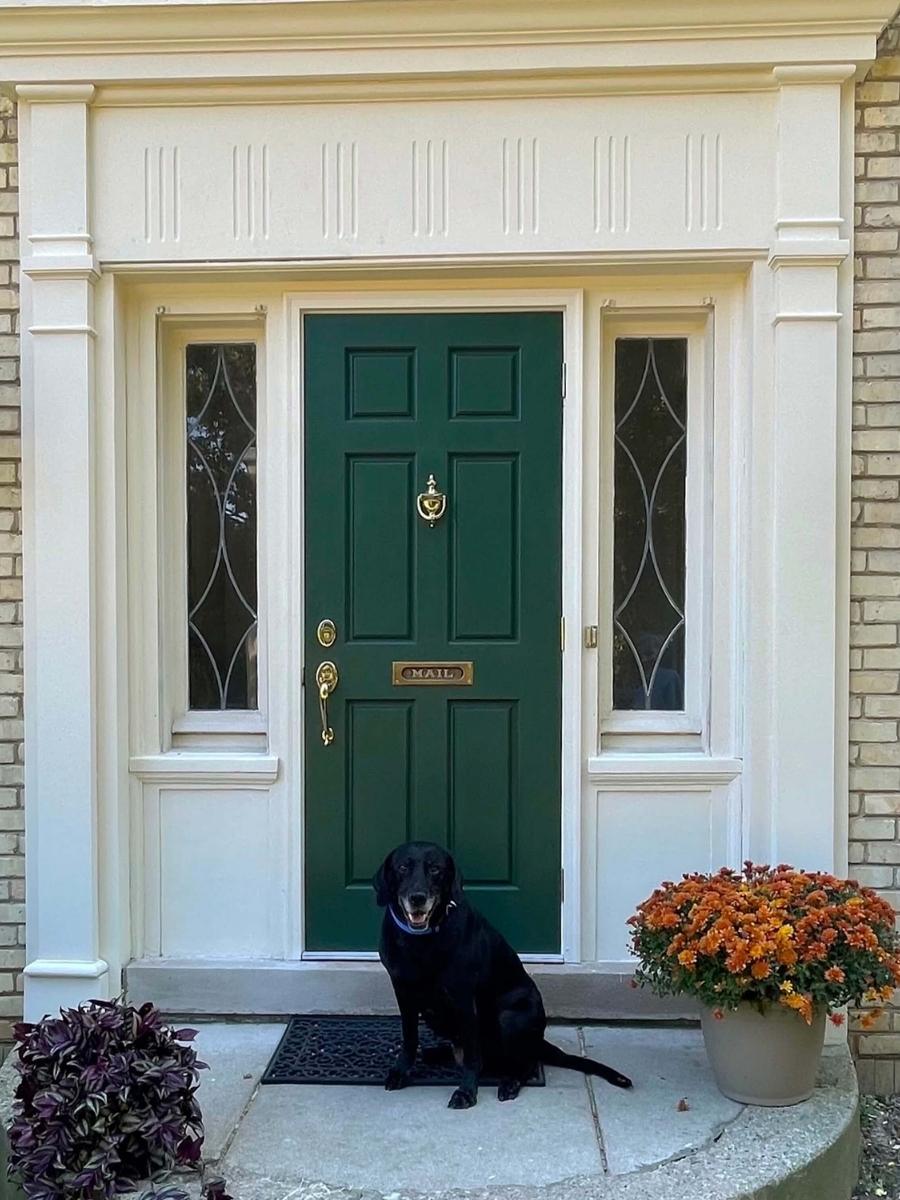 Ready to start your project with Thoughtful Craftsmen?